Benchmarked and practical leadership assessment
Develop agile leaders for sustainable success
Leadership assessment, sometimes called executive assessment, provides an objective and in-depth understanding of a leader's strengths and helps them to focus their development where it will make the most difference.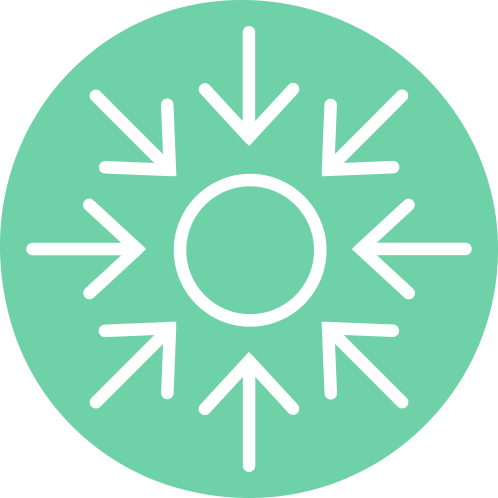 What is leadership assessment?
Edgecumbe's leadership assessment is a methodology that utilises well-validated and benchmarked measures of personality, behaviours and capability. These are coupled with an interview with a highly experienced and business-focussed psychologist to provide leaders with in-depth analysis of their current impact and opportunities for development. Using our extensive database to research leadership, we know that context matters a lot when it comes to leaders' success or failure, so our assessments are grounded in each leader's unique and detailed context.
Why leadership assessment?
Leaders who play to their strengths personality-wise are rated around 5% more effective overall – and in a world of stiff competition this can make the difference between sink or swim.
Leadership assessment is most often used as a core talent and succession planning process, and for participants in leadership programmes or team development projects. When your leaders focus their contribution on their natural strengths and the development efforts where sustained improvement is most likely, given who they are, you will maximise returns on leadership and leadership development investment.
How do we do it?
Candidates complete psychometric assessments online, including 360° feedback and an in-depth interview. Our psychologists work with participants to integrate these into clear, insightful developmental reports. A feedback and coaching session helps to frame the participant's development plan. Where possible, follow-up tools or sessions help to ensure that changes or developments occur and the process provides a return on investment.
Further explanation
Leadership assessment can be a transformational experience for leaders, especially when combined with on-going executive coaching, a leadership development programme or as part of a leadership team development project.
Based on the combination of personality and colleague feedback data, Edgecumbe's assessments provide a full strengths profile for each leader, identifying natural strengths on which to build, potential strengths for development, fragile strengths to support, and resistant limitations to work around.
This unique strengths profile helps leaders accept and embrace being 'incomplete' and identify who they need around them to create a 'complete' leadership team. It also helps them focus their development on the areas where they are most likely to make a really positive impact and suggests how they might focus this development.
Repeating the process periodically can help reignite an appetite for development in already successful leaders, and reveal or clarify next steps for those without an explicit career plan – and this group includes many of those who go on to make the biggest impacts.
If you'd like to know more about our assessment methodology, tools or our unique leadership strengths profile, get in touch.
The impact of getting it wrong   Finding the right senior leaders to recruit or promote [...]
The ABP conference and awards is an annual event hosted by the Association for Business [...]
HUCAMA Factors: the next generation in people assessments In a survey conducted by Personnel Today of [...]
How else do we help individuals?
Want guidance on streamlining your talent processes to find, develop and retain the best talent?