Our upgraded 360 platform and new My Edgecumbe Portal
An enhanced online experience
With over a decade of experience in delivering online 360 feedback solutions and generating feedback insights, we have now designed a completely new intuitive system to make the participation in, and administration of, 360 feedback efficient and tailored specifically to client needs.
What's different about our updated 360 system?
Importantly, it's all about the system user. By applying a user-centric approach to our online services and re-designing the way we deliver 360 feedback assessments, we have fundamentally enhanced the user interface and experience for completing the tasks associated with the feedback process.

Key benefits:
One set of login details: in order to improve security and ease of access, all 360 feedback users will now only require one set of login details to complete any task on the system, such as giving feedback or completing their own 360 across multiple programmes.
Streamlined administration: if you're interested in having your own platform access (which mitigates the need to pay for our bureau service), you will benefit from:

Easy set ups: use templates to create programmes and add participants with minimal effort.
Bulk communication: send emails 'en masse' to several participants in multiple programmes.
Easy tracking and management: follow the traffic light status indicators, and download admin reports to review current data.
Improved accessibility and compatibility: We've built a responsive site, meaning it renders well on all browsers and screen sizes, with guaranteed AA compliancy for accessibility.
Better performance: a brand new system that runs off efficient and speedy technology – making life easier for you, your participants and their colleagues who use the system.
Intuitive: designed with a fresh and simple look and feel, the system is easy to navigate.
As standardised or bespoke as you wish: high-end system configuration allows for easy set-up of standard, tailored and/or bespoke projects, as well as variances on minimum feedback numbers, and organisation-specific messages to your participants.
Optimal security – ensuring your data is safe: as well as our Cyber Essentials accreditation, which protects our organisation and data against cyber-attack, we now use ISO 27001-compliant Azure hosting, which further enhances our system security. The server hardware and data Centre failover is built-in to the Azure hosting platform, along with robust backup and disaster recovery measures.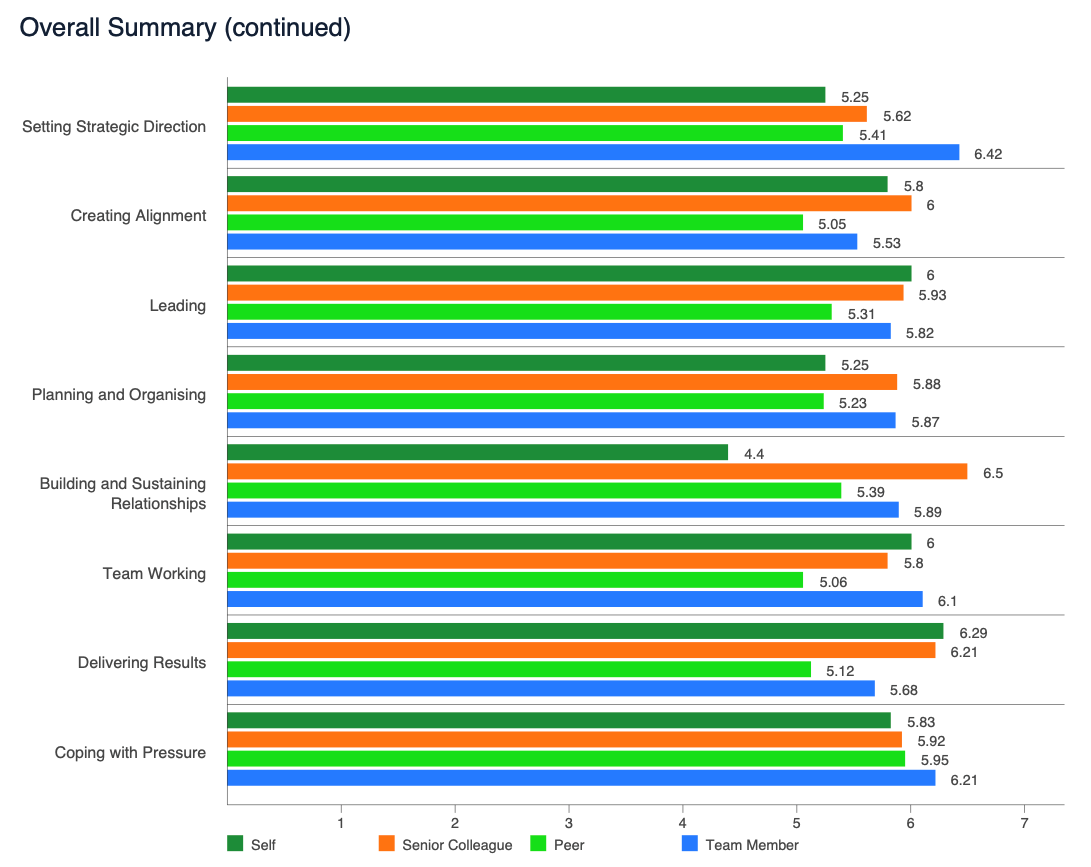 My Edgecumbe Portal – a more holistic and supportive service
The new 360 feedback platform structure has been designed in line with our new overarching system – 'My Edgecumbe Portal' ('MEP'). This is a gateway system giving users access to Edgecumbe's suite of assessment tools and development resources.

The aims of MEP:
To encourage continuous leadership development through a supportive online space where users can:

access diagnostic assessment tools and developmental coaching services;
use developmental content personalised to their assessment results;
engage with leadership community forums.
To equip participants with a transferable but secure portfolio of their leadership capability, allowing them to showcase their Edgecumbe ratings and their skills and achievements as a leader to other leaders and businesses.
To make the tasks of completing, obtaining and reviewing assessment reports as easy and accessible as possible.
We are excited to introduce the foundation of this portal and look forward to collaborating with our clients on its continuous development.
Talk to our team of friendly experts
Please get in touch if you would like to know more about either of these two new integrated systems, or would like to arrange a demo with one of the team. We would love to know what you think.