Edgecumbe's Primary Colours® Model of Leadership
A simple and practical leadership language
Taught at Oxford University's Saïd Business School and adopted by some of the world's leading organisations in their fields, such as BSI, Hargreaves Lansdown, ICA Gruppen and Rolls-Royce, our leadership model allows us to measure and develop what leaders do and how they do it at individual, team and organisational levels.
What is the Primary Colours® Model of Leadership?
The Primary Colours® Model is Edgecumbe's proprietary model of leadership. Developed over 25 years of research led by Edgecumbe founder Professor David Pendleton, it defines the tasks leaders must perform in order to create the conditions for sustained success. By mapping the three domains in which leaders work – the strategic, operational and interpersonal domains – it provides a simple, memorable and actionable description of WHAT leaders need to do.
Over 100 years of research suggests that WHAT leaders do is consistent across geographies, industries, organisations and functions. However, HOW leaders need to work varies a great deal, based on context. We think that's why traditional competency and behavioural models fall short of their aims.
The foundations and development of the model are set out in Leadership: No More Heroes (2021, 3rd edition) by Professor David Pendleton, Professor Adrian Furnham and Jon Cowell (Edgecumbe's CEO).
How do we use it?
The model provides a common language and set of criteria for assessing and developing leadership at all levels for individuals, teams and whole organisations. Its focus on tasks makes it easy to translate business challenges into leadership challenges and to define WHAT WE NEED TO DO as leaders to meet our specific challenges.
Because the model focuses on tasks it is often overlaid on existing competency or behavioural models to provide an over-arching framework for leadership. It can then be used to assess leadership capability to frame the curriculum for leadership and team development programmes, and as the core architecture for leadership talent processes.
Furthermore, the underlying structure of the model is consistent with the psychological factors which are most influential in shaping an individual's leadership strengths and weaknesses; as such, it supports a leadership assessment approach that reflects enduring differences between people. Therefore, it helps to clarify the kinds of leadership role for which an individual is fundamentally well-suited, and those in which they are never likely to thrive, and supports the creation of complementary leadership teams.
Finally, because it is based on broad leadership tasks rather than detailed competencies whose importance depends on context, it enables benchmarking of leaders across functions, organisations and industries.
 The Primary Colours® Model of Leadership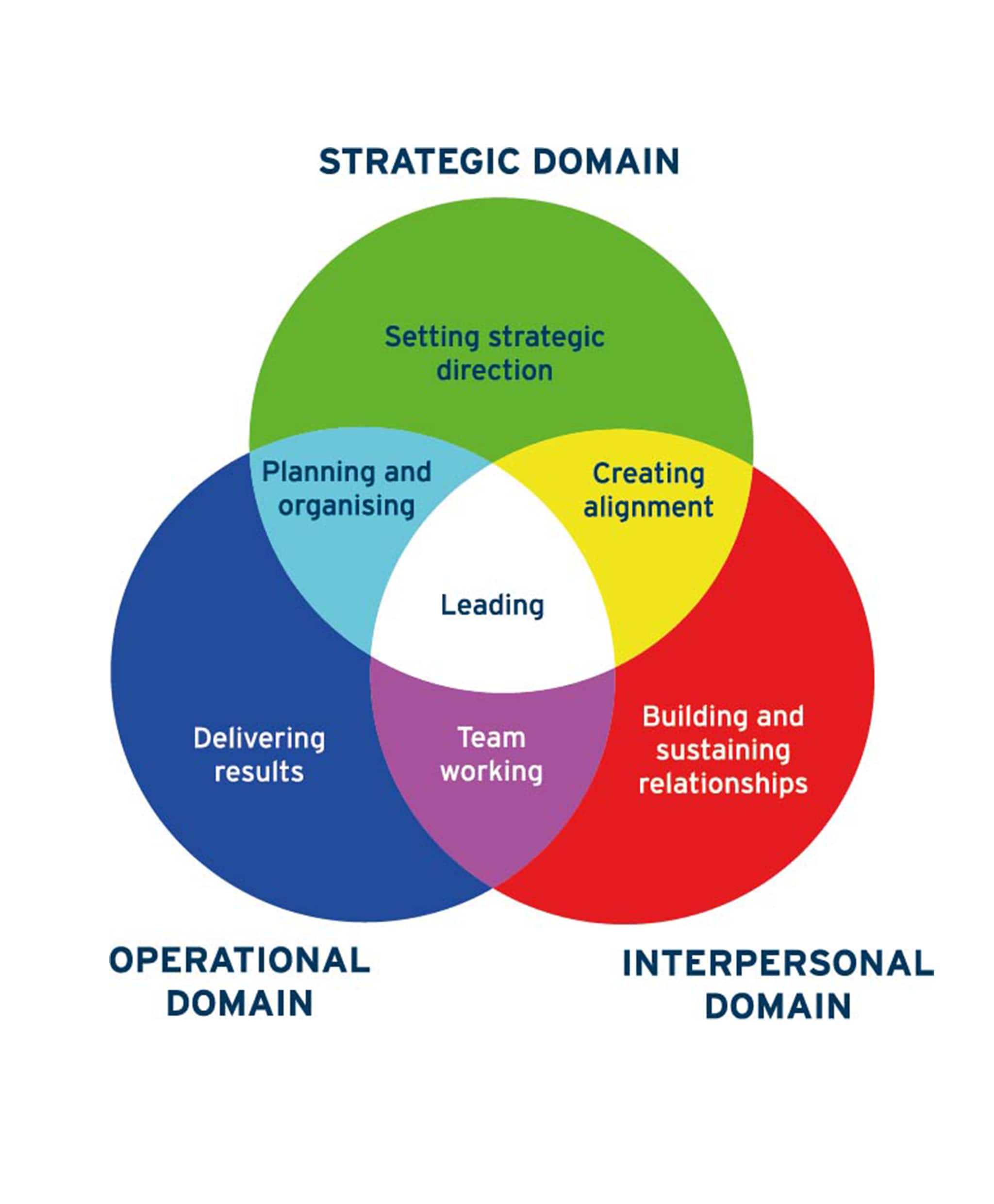 I have seen the application of these ideas enable individuals and teams from around the world to understand what they need to do, and why, and align their personal and collective efforts to work together effectively and deliver results in a way they found astonishing.
Dr Paul Chapman
Fellow in Operations Management, Saïd Business School, University of Oxford
We have seen in our company that managers take an immediate liking to its simplicity and clarity. In our journey to build a single leadership team for a multinational company, it helped them to play to their strengths and trust others to complete the team.
Klaas Miedema
SVP Management Development & HR, Ahold Delhaize
I have used the Primary Colours® leadership model both personally and across the whole organisation for several years. The model challenges conventional thinking and I have seen it shape successful shifts in leadership behaviours that have driven real business outcomes.
Howard Kerr
CEO, BSI
This leadership model is practical, simple, understandable and, most importantly, it works at all levels.
John Rishton
Former CEO, Rolls-Royce
Talk to our team of experts.
Whether you want to introduce and implement the model throughout your organisation, or simply use some of the thinking or ideas behind it, we can help.