Our updated leadership book – what to expect
A framework for successful leadership
Leadership is most needed in times of change, uncertainty and crisis, and we are living through those times.
This third edition of our leadership book 'Leadership: No More Heroes', published by Palgrave Macmillan, shows how leadership must change over time and describes how the most highly rated leaders achieve their goals.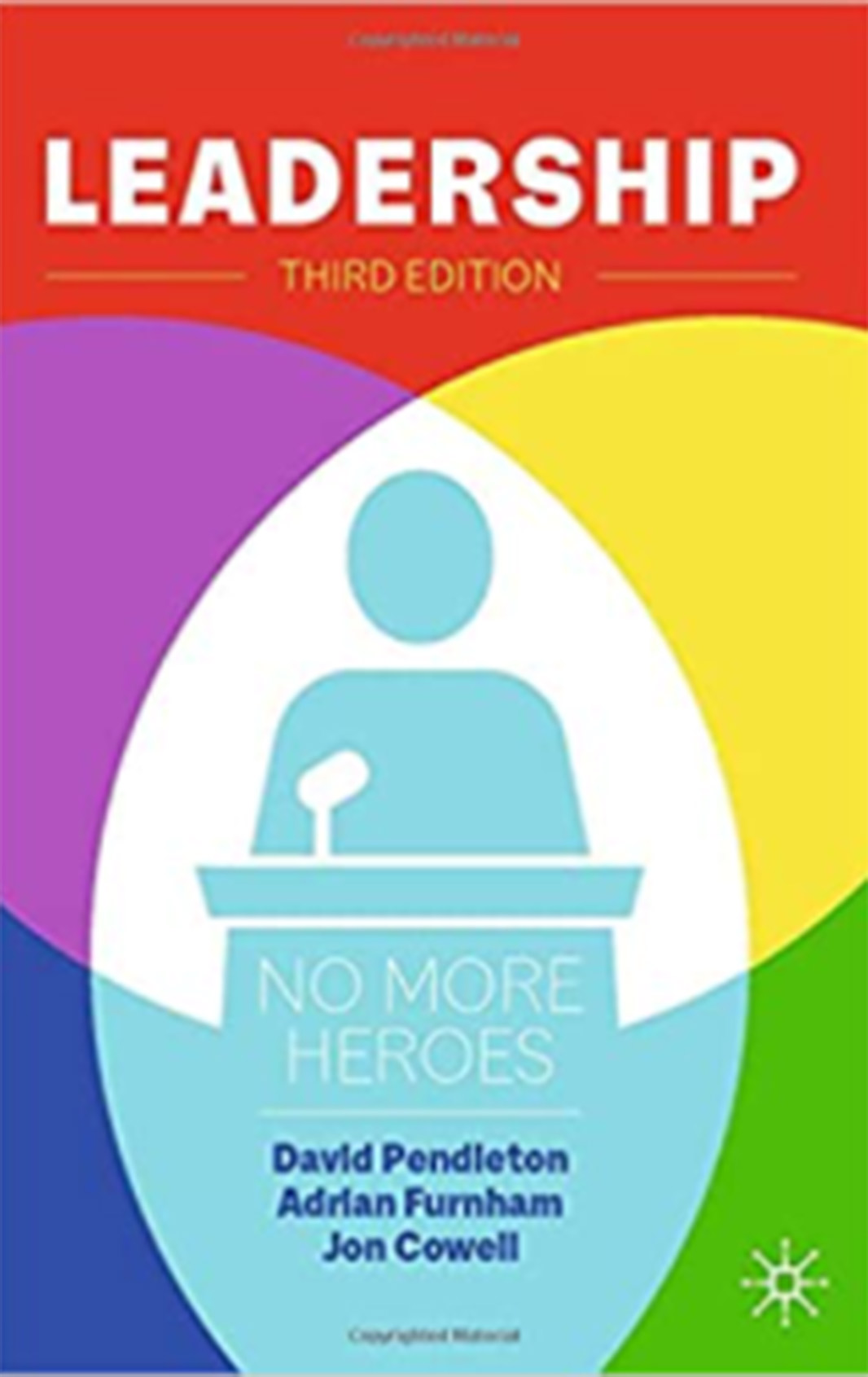 This edition combines the most up to date research on the psychology of leadership with years of refinement informed by practical application in the field. It is the culmination of work with thousands of leaders from all walks of life and is based on lessons derived from their successes and challenges.
The book explains the psychology of leadership, its basis in personality, and discusses the neuroscience of leadership to enhance understanding of leadership's foundations. It shows that, rather than being the preserve of heroic, all-capable super-humans, complete leadership is the province of diverse teams of leaders whose complementary differences enable effective performance in the three domains of leadership: the strategic, operational and interpersonal domains.
"I have seen the application of these ideas enable individuals and teams from around the world to understand what it is they need to do, and why, and align their personal and collective efforts to work together effectively and deliver results in a way they found astonishing."

(Paul Chapman, Fellow in Operations Management, Saïd Business School, University of Oxford)

"So keep this book at your elbow. The ideas it brings to life are profoundly useful. And it's an enjoyable read along the way."

(Sir Rod Eddington, Chairman, JP Morgan Australia and New Zealand)
What's changed since the second edition?
As our societies and workplaces change, so the nature of leadership must change. This new edition updates and extends the second edition through:
the inclusion of leadership research literature published since 2016;
extension of the Primary Colours leadership model to facilitate the consideration of the tasks that leaders need to accomplish over the long term;
the addition of a third author (Jon Cowell – Edgecumbe's CEO) who has interrogated the assessments carried out by Edgecumbe over recent years to identify those leaders who have performed extremely well. By setting out the tactics these leaders have employed, the book provides examples of what successful leadership might look like;
the presentation of new findings on the personality dimension of 'agreeableness', which has emerged in recent years as a prominent predictor of effectiveness as measured by 360˚ feedback.
This book is available to purchase from Amazon and directly from Palgrave Macmillan.
Dr David Pendleton
Special Advisor to Edgecumbe and Professor in Leadership at Henley Business School
David co-founded the Edgecumbe Consulting Group in 1995 and was Executive Chair of Edgecumbe from 1995-2015.
Adrian Furnham
Emeritus Professor of Psychology at University College London and globally-recognised psychologist
Adrian is one of HR Magazine's '20 Most Influential People in HR' and a prolific author who has published more than 95 books on psychology.
Jon Cowell
CEO of Edgecumbe and Associate Fellow at Saïd Business School, University of Oxford
Jon is a leadership researcher, writer, teacher, consultant and practitioner. He has been CEO of Edgecumbe since 2016.