Psychometric assessments from HUCAMA
The next generation of people assessment tools
HUCAMA Factors is a contemporary suite of assessment tools developed and published by HUCAMA Analytics Ltd, a worldwide provider of cutting-edge HR tools.
HUCAMA Factors provides a comprehensive assessment solution for the prediction and development of performance in the workplace. Developed by Dr Rainer Kurz (who formerly created market leading assessments at SHL, Saville Consulting and Cubiks), it is a complete toolkit that builds on the last 40 years of research in personality and behavioural prediction, including the academically leading 'Big 5' and the 'Great Eight Competencies'.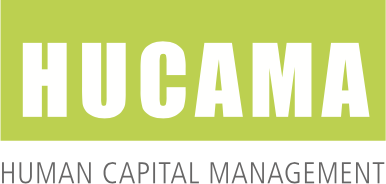 Why HUCAMA's scalable suite of tools is perfect for any organisation that wants to assess personality, ability and competence
Provide a superior people assessment service – delve more deeply into a participant's profile through HUCAMA's enhanced interpretation features.
Streamline and simplify your assessment activities – assess people at all levels of an organisation using the HUCAMA framework without the need to use multiple tools.
Enjoy more engaging and insightful interactions with participants through its revolutionary, dynamic and interactive online reporting functionality.
Generate cleaner outputs and more professional and reliable reporting by mitigating the need to use of multiple tools for diverse insights.
Our partnership with HUCAMA
We are proud to partner with HUCAMA as their psychometrics provide a contemporary, comprehensive and highly predictive approach to assessment. This provides you with the key evidence needed to support your talent decisions and develop a high-performance culture.
In collaboration with HUCAMA we have developed the Primary Colours® Leadership Report (PF48) which uses HUCAMA Personality Factors to derive an assessment of our proprietary model of leadership. We have also developed the ground-breaking Primary Colours® Leadership Potential report (PF48) which combines an assessment of personality with ability together to indicate the readiness for/effectiveness at taking on leadership positions, the first integrated measure of its kind.
About HUCAMA Factors
HUCAMA Factors provides an integrated and scalable assessment solution for entry-level, mid-level and top-level applications across the employee life cycle. The suite of assessments provides the key insights into your human capital to transform and drive your people assessment and development processes using:
Personality Factors – assessments that measure dispositional traits covering between 16 to 48 facets of personality.
Ability Factors – bias-free assessments that measure general reasoning ability and specific components.
Competency Factors – assessments that measure performance at work which are aligned to the personality facets so you can compare potential with performance.
An introduction to the HUCAMA Factors Toolkit
(Rainer Kurz – Developer of HUCAMA Factors)
HUCAMA Personality Factors
The framework covers eight 'factors' and up to 48 'facets' providing a highly comprehensive measure of personality traits that are relevant within the workplace.
HUCAMA Personality Factors harnesses the latest advances in psychometrics to provide:
Interactive online reporting to facilitate engaging feedback sessions with participants.
Advanced interpretation features for expert users e.g. response range, talent gaps, response under pressure, individual item responses.
Covers the full spectrum of personality traits previously found to be predictive of work performance and includes measures of emotional intelligence and derailment.
A range of insightful reports to support different applications: Expert Report (for practitioners), Personal Report (for participant feedback), and a Role Impact Report (to assist with onboarding and team development).
Scalable options – you can deploy shorter assessments measuring 16 facets (entry-level roles), 32 facets (for professionals) or 48 factors (managers and leaders).
An assessment of our Primary Colours® Leadership Model, with a report that provides a comprehensive assessment of leadership approach, positive impact areas and overuse risks as well as development areas and underuse risks.
The opportunity to generate reports tailored to the key behaviours / competencies that are most relevant for a role or talent framework.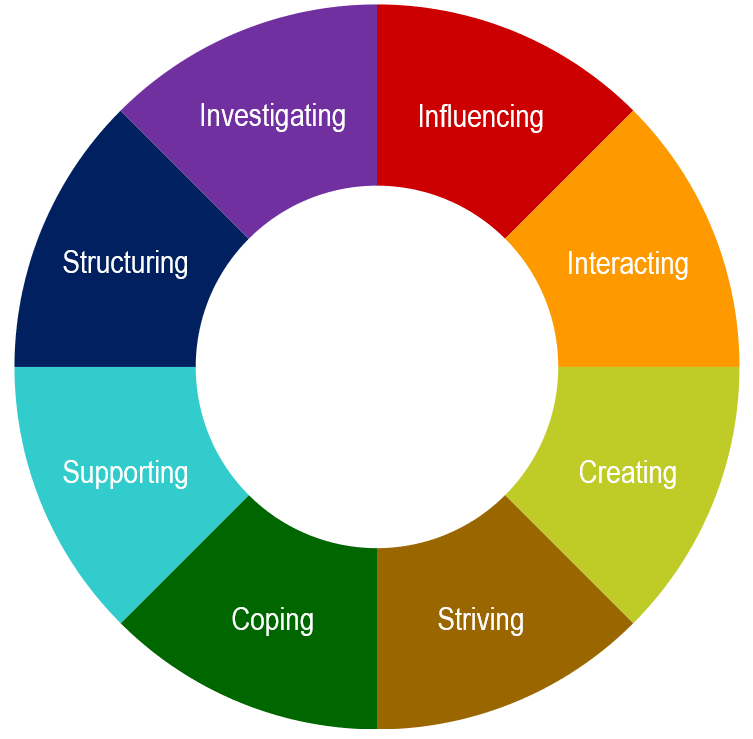 HUCAMA Ability Factors:
This non-verbal ability test provides a measure of general mental ability and includes the following 3 components, each lasting 8 minutes (24 minutes in total):
Diagrammatic Matrices: Ability to deduce relationships between objects.
Number Series: Ability to deduce relationships between numbers.
Spatial Reasoning: Ability to mentally rotate 3-dimensional shapes.​
Ability Factors assesses dispositional characteristics that underpin how people process information, and enable prediction of cognitive performance components. As Ability Factors consists entirely of items that are non-verbal it ensures bias-free assessment and facilitates global testing of candidates.
HUCAMA provide the option to test candidates with one longer test (24 minutes) or to use two shorter parallel forms (12 minutes each) to enable you to test and re-test the candidates to verify their results.

Extract from the HUCAMA Ability Factors report
HUCAMA Competency Factors:
HUCAMA Competency Factors combines the Great 8 Competencies with advances in personality research to identify 48 competencies at work. These are grouped into eight competency factors that are applicable to most professional and managerial roles and are aligned with the HUCAMA Personality Factors model.
This assessment allows individuals to nominate external raters to provide feedback on their performance in the workplace.
The strongest and weakest competencies are highlighted based on the average of Self and Other ratings.
The questionnaire is quick to complete taking just six minutes to avoid the process over-burdening the organisation.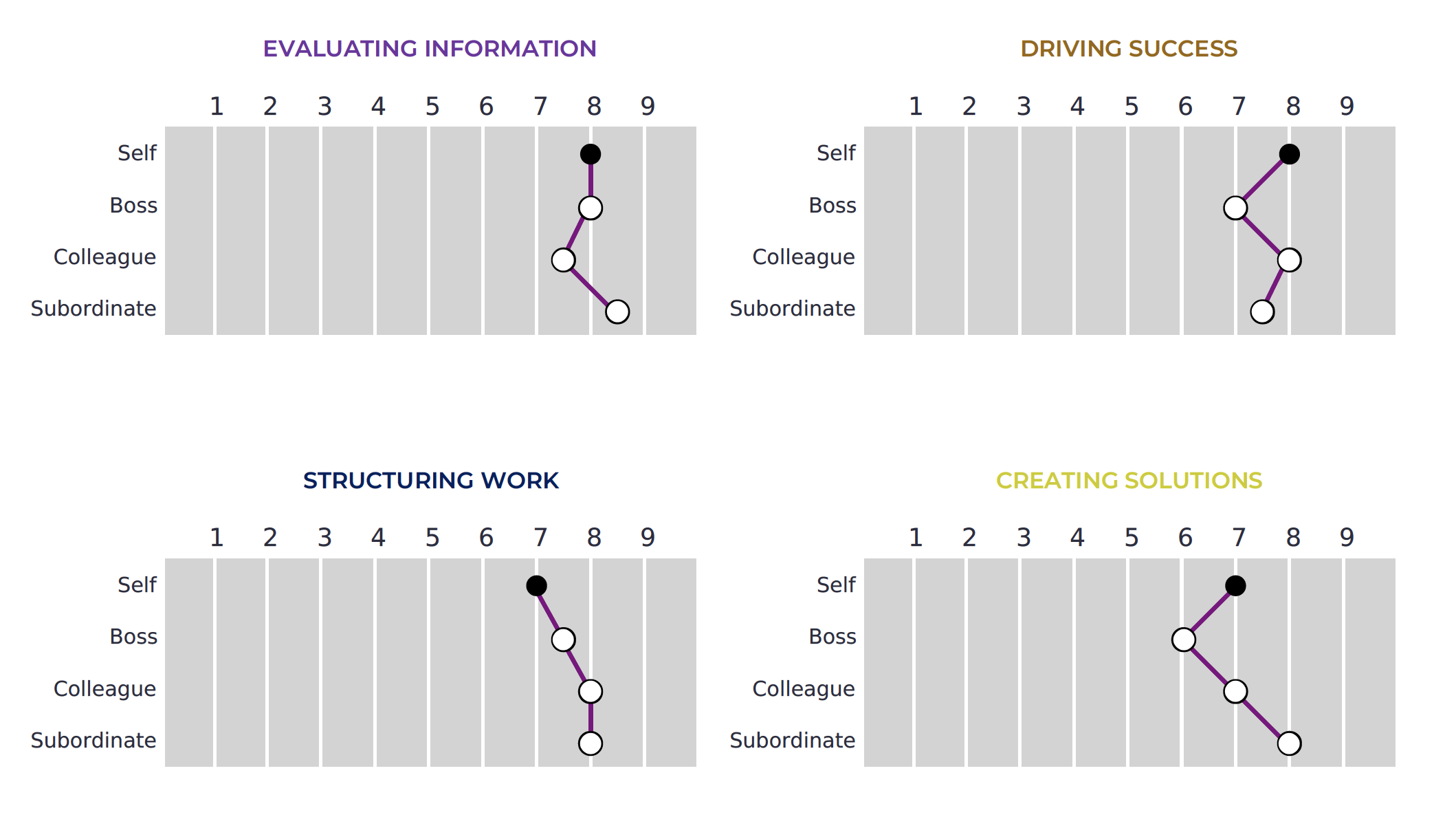 Extract taken from HUCAMA Competency Factors report
Find out more about HUCAMA's psychometric assessments
We provide a one-day accreditation in the HUCAMA Factors assessments which enables you to access their full range of psychometric tools and apply these within your organisation. The training will equip you with a comprehensive assessment solution for the prediction and development of performance in the workplace.
If you would like to request a free demo, or download a sample report, please complete this form.
Or, if you would like to discuss HUCAMA's assessments further, please get in touch using our contact form, or by calling us on 0117 332 8255.
Talk to our team of experts
Transform your working life with increased self-awareness and practical strategies for action.