Professional pulse surveys
Regularly keep track of engagement
Designing and delivering pulse surveys that can be used to measure the Engagement Index and KPIs of your organisation.
A constant state of change
Employee engagement is not a static state, it ebbs and flows. Research has shown it can change on a daily basis depending on peoples' experiences. Full census organisational surveys are important for gathering a detailed picture of staff opinions about their working lives, however they provide one snap-shot in time and do not provide insight into how levels of staff satisfaction, commitment and motivation change over the course of a year. That's where pulse surveys come in.
Pulse surveys can be used to track the Engagement Index, KPIs and perhaps a few topic areas more regularly than full census surveys. They are inexpensive and easy to implement and place less of a burden on the organisation.
At least one pulse survey in between your annual survey can help to better track the impact of change. However, many organisations now use even shorter surveys daily, weekly or monthly to track employee mood. Equally, regular staff forums, social media and communication boards via intranets can all help to more regularly engage in 2-way communication with staff.
Measuring and driving employee engagement as you would financial KPI's could look like the diagram to the right.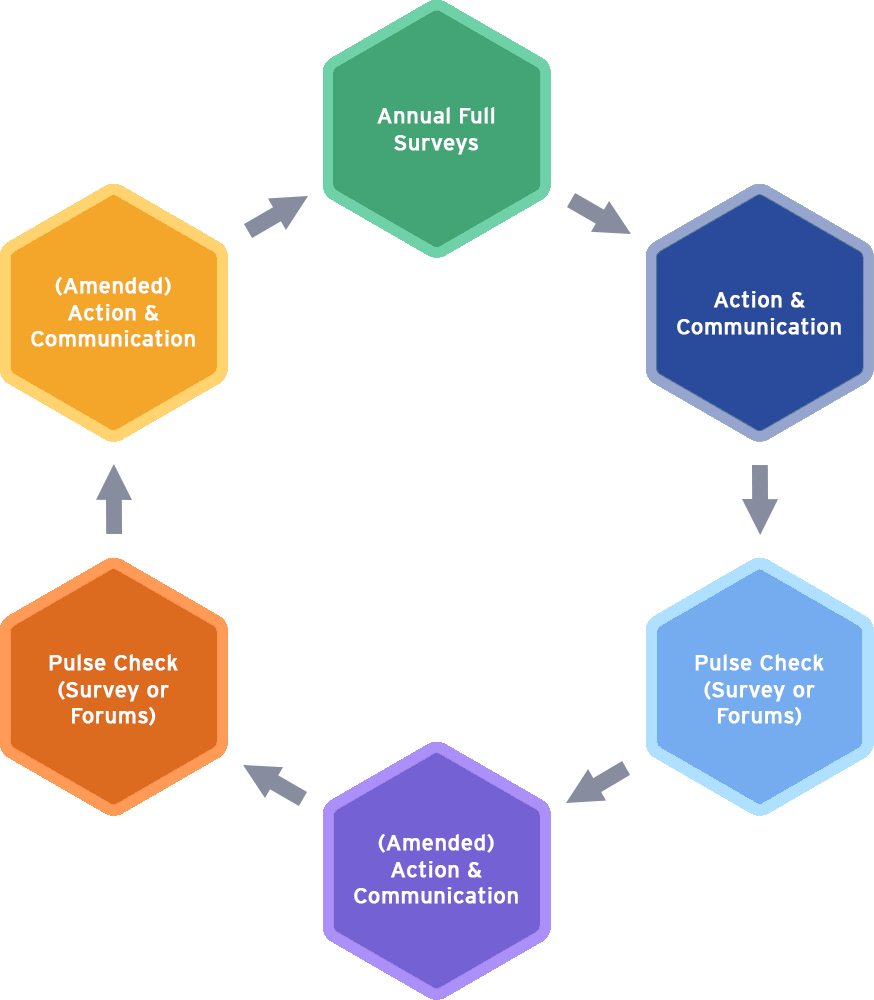 Get a free survey consultation
with one of our employee surveys experts
Navigate your way through the complex employee survey process with the help of a free consultation with an expert psychologist.
We work with household names to provide psychology led, evidence-based employee engagement surveys that are simple and effective.